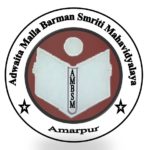 Government of Tripura
Adwaita Malla Barman Smriti Mahavidyalaya
(Affiliated to Tripura University)
Kawamaraghat, Amarpur, Gomati, Tripura, Pin-799101

Welcome to Adwaita Malla Barman

Smriti Mahavidyalaya,

Amarpur
Placement Cell:
Placement Brochure of AMBS Mahavidyalaya, Amarpur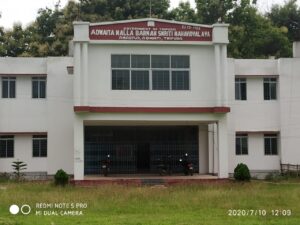 About the College:
Adwaita Malla Barman Smriti Mahavidyalaya is a Government Degree College established in the year of 1988, located at Amarpur, Gomati District, Tripura. This college is affiliated to Tripura University and recognize by UGC.  At present about 500 students is studying their Bachelor of Arts course. In this college total 8(eight) subjects are taught these are Bengali, Education, English, History, Kokborok, Philosophy, Political Science and Sanskrit.
Vision: To establish this college a Quality Education Centre.
Mission: To introduce Science and Commerce stream and also profession-oriented courses like BCA, DCA and traditional handloom technology of aboriginal people in Tripura. So that after getting the degree students are not to face any difficulty to avail the services or jobs. Else the more attention is given to the value based teaching.
Objectives: The prime aim of education is all round development of the person and helps to develop his or her integrative personality. So our college's objective is also to give the all round development of the students by imparting value based education. Because we believe that values bring the firmness, joy and peace in our life as a result society gets better and we get quality life.
 Message from the Desk of Principal: Education should be based on practical and utilitarian philosophy. Activity should be the basis of the entire program of teaching and learning. It also makes learning purposeful and infuses a sense of reality in education. It is a matter of great pleasure that consistent with this concept Placement Cell of the college have taken some great initiatives to face the changing concept of professionalism. I hope the cell would give proper directions keeping in mind the choices and interests of students of their own. At last I wish all round success of the Cell of the college. 
 Message from the Desk of Coordinator of College Placement Cell: This cell is formed few days ago. It is still in the form of clay. But we believe our experience, reason and above all our imagination will help to achieve our objective, our mission and our vision. This cell invites all companies and industries to take part in the recruitment drive.
Infrastructure: There are passable class room including one smart class room and the construction of new building is also running. It is said that library is a soul of any institution. Our library has diverse collection of books more than 14 thousands of different department. Library serves as a workplace for students as well as the faculties to read and research and referencing. There is a one cultural hall where time to time many cultural activities are take place. Alongside there is a small beautiful garden where different kinds of flower and plants are planted.
Placement Cell: As per the meeting resolution no. 15/18, the Placement Cell committee has been formed in the following way:
Chairperson: Principal/Principal-In-Charge, Contact no. 9862162424
Convener: Shantaraj Debbarma, Asst. Professor, Contact no. 8787547912
Member 1: Dr. Pradeep Kr. Deepak, Asst. Professor
Member 2: Nandita Debbarma, Asst. Professor
Member 3: Dilower Hossen, 5th Sem. Student.
Member4: Porabhi Mandal, 3rd Sem. Student.
Program Offered in the College: Three Year Degree Program , Bachelor of Arts
 Course Structure: BA in Bengali, BA in Education, BA in English, BA History, BA in Kokborok, BA in Philosophy, BA in Political Science and BA in Sanskrit.
Faculty Strength:
| | | | | | |
| --- | --- | --- | --- | --- | --- |
| Sl no. | Department/Subject | Asst. Prof. | PGT | Guest lecturer | Total |
| 1 | Bengali | 01 | 01 | 02 | 04 |
| 2 | Education | 01 | 01 | 01 | 03 |
| 3 | English | – | 01 | 02 | 03 |
| 4 | History | 01 | – | 03 | 04 |
| 5 | Philosophy | 02 | 01 | – | 03 |
| 6 | Political Science | 02 | 01 | 01 | 04 |
| 7 | Sanskrit | 01 | 01 | – | 02 |
| 8 | Kokborok | – | – | 03 | 03 |
| 9 | Information and Technology | 01 | – | – | 01 |
Students' activity/ Achievement:
Alumni: Existed.
List of Recruiter Visited: Not Yet. 
Sri Shantaraj Debbarma
Convener, Placement Cell
AMBS Mahavidyalaya, Amarpur
Dr. Pradeep Kumar Deepak

Principal in Charge
AMBS Mahavidyalaya, Amarpur
Brochure Of  National Apprenticeship Training Scheme (NATS)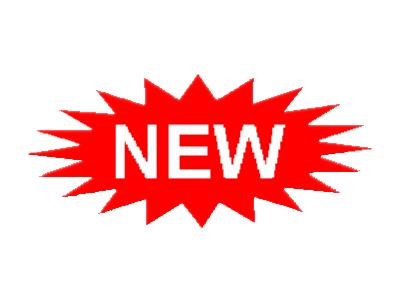 Registration link for Apprenticeship Training of Students on Webportal of BOPT- ER(click here)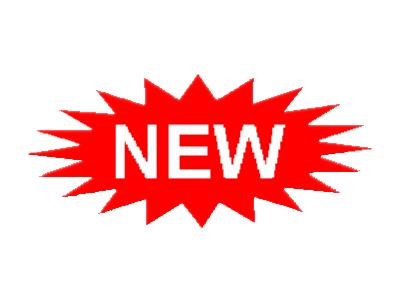 Content on this website is developed, published and managed by AMBS Mahavidyalaya, Amarpur, Gomoti,Tripura India.
Copyright © AMBS Mahavidyalaya. All Rights Reserved.